A special guest host turns the tables on Sam for an inside look at how & why TipsOfTheScale was launched, future plans, and insights from 100 interviews.
"There is no short cut to any place worth going."
[The following show notes for this special episode were compiled by Adina Ingram from Episode 9.]
Hello Scale Warriors
A warm welcome to this very important and celebratory 100th episode of Tips of the Scale. Adina here from episode 9! I had the honour of listening to this episode in order to prepare the following highlights for our show notes. It was a pleasure to listen, learn and share a little more about our friend and host, Sam Lomeli.
Hats off to Tim Bauer as well for taking on the role as interviewer. You did a fabulous job, as always! So, sit back, relax or get your workout on, and listen to how Tips of the Scale came to be and learn a little more about the man behind the microphone.
After 15 years in a corporate environment, Sam was faced with a crossroad in his career, and a choice between continuing down a "safe" path, or taking a leap to chase a dream. When he and the mother of his future son were expecting, Sam decided to move forward and follow that voice that had been speaking to him for so long.
TinierTim Bauer of episode 2 and 63 takes on the podcaster's role and interviews our host, Sam Lomeli, Chief Inspiration Officer, on his struggles of entrepreneurship. Listen how is own weight loss story sparked the flame to follow his dream of helping others on a very large scale.
A little bit about Sam
Sam is a '35 year old average guy' who is the father of a very rambunctious 18 month old son, Luke. Kristen, his partner, has been nothing but supportive in Sam's pursuit to follow his dreams, despite the fact this decision came at a time she was expecting their son.
Sam is no stranger to weight loss struggles himself. Having lost over 50 lbs. in high school, the emotional struggles of being the heavier kid hit home to him. Little did he know these struggles would inspire him to start a weight loss motivational podcast and blog in his mid-30's.
After a difficult and dark time in his life living through his divorce, Sam was faced with having those 50 pounds come back. This was a 'sobering reminder for me'. He knew that the 'only way through it, is through it'. He made the decision to put focus and determination towards getting healthy and well again.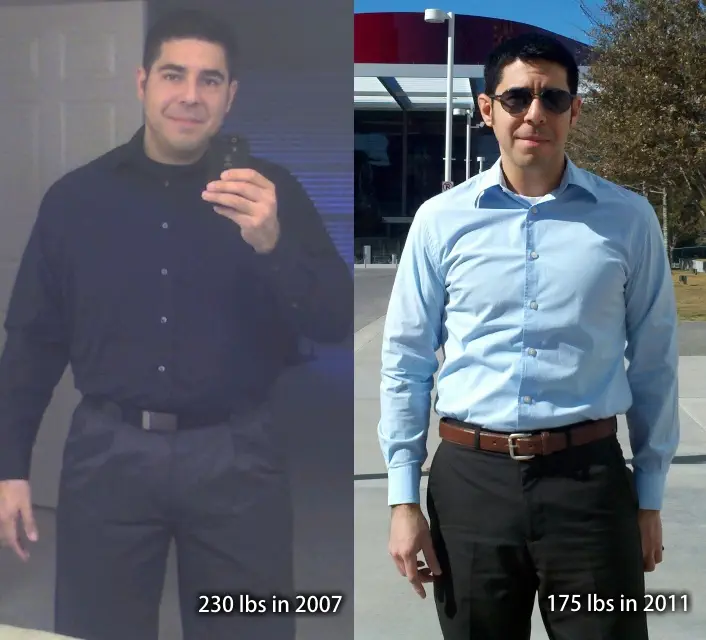 The Turning Point
Sam tells us the story of why the podcast was the decision for him.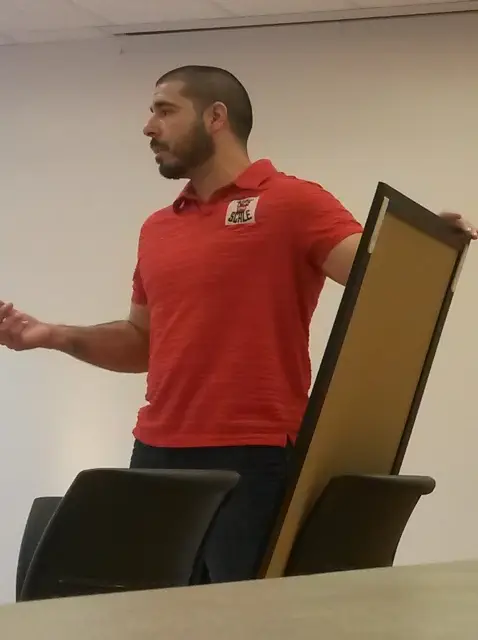 Losing his father to bone cancer when Sam was only 20, he is reminded daily of what his father has missed in his own life. As a new father, Sam wants to do all he can to ensure he is around for Luke. His volunteer efforts with Random Acts of Kindness, Volunteer Love and The Texas Ramp Project were all rewarding, but he needed more! He knew his next step needed to A. include helping others as this was his true passion and B. health, fitness and wellness needed to be the focus. Thus, Tips of the Scale was born!
Sam began his research and immediately started reaching out to local people who would be interested in talking to a budding-podcaster looking to help motivate others in their health and wellness efforts. And he tells us that each and every decision he made and makes, he has the listeners in mind.
Sam took his time to do his research and kept his cards close to himself before venturing to his circle of friends and family for support and validation.
After the first few interviews, Sam knew his decision was the right one – he had found his passion and is helping to change the world!
Having started the podcast in September of 2013, by April monthly downloads had already hit 50,000. From April to May, this increased to 69,000 and in May 2014, Tips of the Scale hit over 100,000 downloads (at the time of this interview, 100K was the milestone. Since then, July is trending towards 125,000 downloads).
Sam says he is more fulfilled now than he has ever been in his life, and is proud that his work will be a great example for his son.
Tim poses the question, "What's one ASK from your current and future community?":
"Share the show with others. Help me extend the reach of this show out in the world. If one out of 100 sees it and it changes their life, that's all I want."
Last piece of advice to those looking to follow their passion: That voice in your head that is talking to you daily, listen to it. It is telling you that there is something out there you could be doing that will bring you more fulfillment. I started listening to it. Ultimately one of the most rewarding things I have ever done. I am very proud of what I have done. If there is something out there that you're afraid to try, then you must do yourself a favor and jump in and do it!
Listen as Sam shares with us his plans for the future, the TipsOfTheScale app, taking Tips of the Scale on the road, and Tim's projections on the future of the podcast!
On Sams's Workout Playlist
Note from Sam
Scale Warriors: I consider it an honor that you have made TipsOfTheScale part of your day and your journey. This podcast, blog, and global community wouldn't exist without your continued listening and support.
From the bottom of my heart, Thank You.  –Sam