"Is it impossible for me to lose this weight?"
"Are my genetics holding me hostage?"
"Why doesn't any diet seem to work for me?"
Sound familiar?
You are not alone, and you've come to the right place.
TipsOfTheScale is a podcast celebrating the weight loss success stories of real people from around the world and discussing the challenges they faced on their weight loss journeys. We also interview health & fitness experts who share tips, discuss weight loss myths, and share their knowledge and expertise to help you make healthier choices.
No marketing hype. No gimmicks.
No pushy sales pitches.
We go straight to the source to hear what works for real people, and what their advice is for you. No matter where you are starting from, whether you have 30 pounds to lose or 300, you will find someone here speaking directly to you.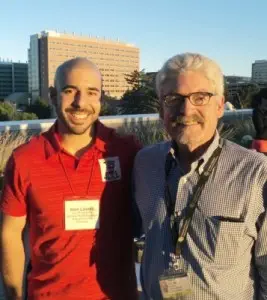 During each interview, our guests share their weight loss stories, the challenges and setbacks they faced, what kept them motivated, and what they're doing now to maintain results and not slip back into unhealthy habits.
We also discuss what factors contributed to the weight gain, what finally sparked their determination to live healthier, and what they would do different if starting all over again. These priceless insights help you learn from their experience.
TipsOfTheScale is about inspiring. We are here to deliver motivation and advice to help you get started and keep going.