The Tips Of The Scale Podcast
A motivational show about weight-loss and habit change. Heard over a million times in 150+ countries!
Subscribe on any of these apps: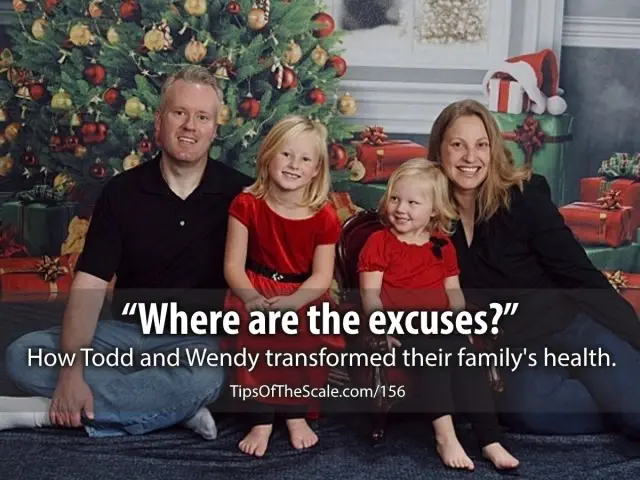 Husband and wife Todd and Wendy Jamison struggled with yo-yo dieting and wavering motivation up to a peak of almost 300 pounds each. In this interview, they share what they learned about motivation, daily routines, and how balancing life in one area helps improves other areas.