Conventional wisdom says that it takes 21 days to form a new habit. Today, December 11th, is exactly 21 days to January 1st, 2015. That's not a long time, right?
An ever better question is:
Why wait until January 1st to start?
If you can stick to a new behavior from now through January 1st – during which time two major holidays will take place – you'll enter the new year with a HUGE win already in your pocket. How great would that be?
Can you do 21 days? I think you can do 21 days.
In this episode, I cover:
3 Steps to making a new habit stick
Questions to ask yourself when your motivation is starting to weaken
Set yourself up for success and your best year ever, and share with me in comments below what habit you're starting today to get a head-start on the new year.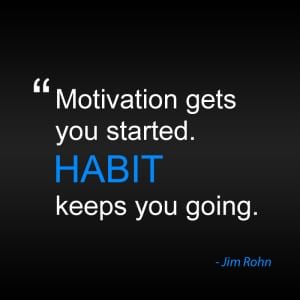 To add more fuel to your new-habit fire, TipsOfTheScale is sending all newsletter subscribers a series of motivational emails for the first 21 days of 2015.
Each morning, you'll get a motivational thought, tip, or quote from a weight-loss success story to help keep you focused. There might be other surprises as well… Sign up below:
[cjtoolbox name='SWV Box']