The Tips Of The Scale Podcast
A motivational show about weight-loss and habit change. Heard over a million times in 150+ countries!
Subscribe on any of these apps: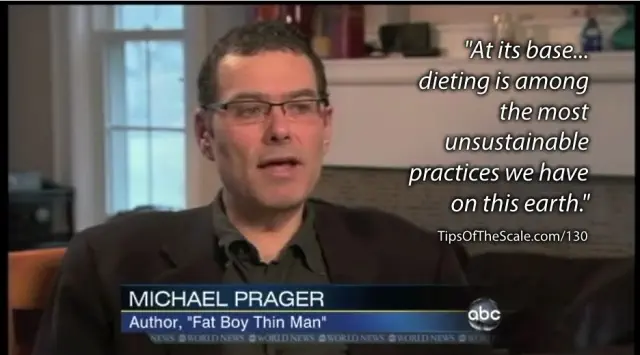 Michael Prager is a journalist, author and professional speaker who promotes a concept of "personal sustainability," a means of identifying and practicing sustainable habits that improve your life. Michael came to see the power of sustainability as the key to weight loss. He feels it is critical to work towards asking ourselves the question: What can I do that will solve the problem so that it won't come back?